Innovative Acrylic Foldable Intraocular Lens
Get the detailed specifications and table.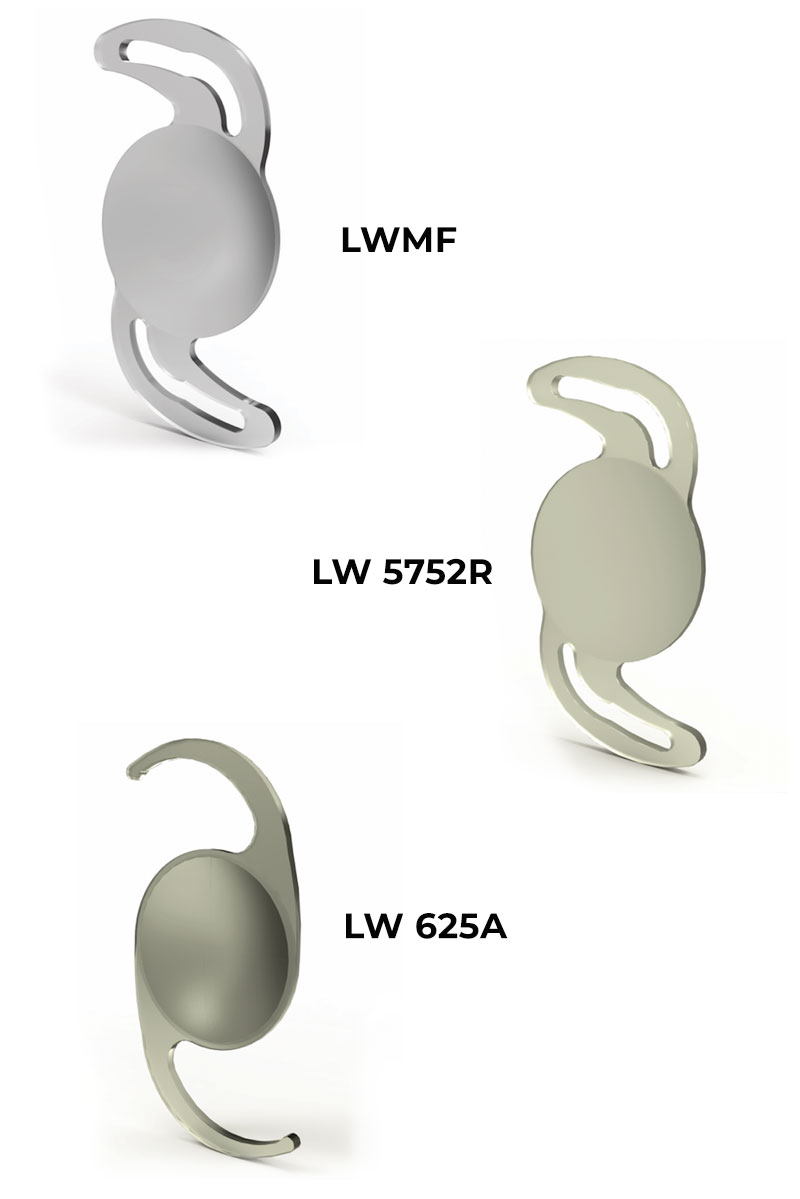 These foldable multifocal IOLs works on refractive multifocal technology which offers patients a continuous range of vision thereby increasing the amplitude of functional vision. Incorporated with UV blocker which ensures adequate UV protection.
Single piece foldable lens.
The lens design ensures smooth insertion and proper centeration inside the eye.
Optics are YAG Laser friendly.
Non-lonic nature of material ensures resistance to deposits thus lowering the incidence of PCO.
Steam sterilization does away with the hazards of ETO residue.
Ranging from 5.75 mm to 6 mm
(0.25 Steps)
Ranging from
12.0 mm to 12.5 mm
Lens Style
LWMF
Optic Size
5.75mm
Overall Length
12.00mm
Material
Acrylic
Refractive Index
Dry - 1.5015
Wet - 1.4650
UV Blocking
380nm
Water Content
26%
Optic Type
Biconvex
A-Constant
118.2
Angulation
0º
Lens Style
LW5752R
Optic Size
5.75mm
Overall Length
12.00mm
Material
Acrylic
Refractive Index
Dry - 1.5015
Wet - 1.4650
UV Blocking
380nm
Water Content
26%
Optic Type
Biconvex
A-Constant
118.2
Angulation
0º
Lens Style
LW625A
Optic Size
6.0mm
Overall Length
12.50mm
Material
Acrylic
Refractive Index
Dry - 1.5015
Wet - 1.4650
UV Blocking
380nm
Water Content
26%
Optic Type
Biconvex
A-Constant
118.2
Angulation
0º