Aberration Neutral | Aspheric Optic | 360º Square Edge | Foldable Acrylic
Get the detailed specifications and table.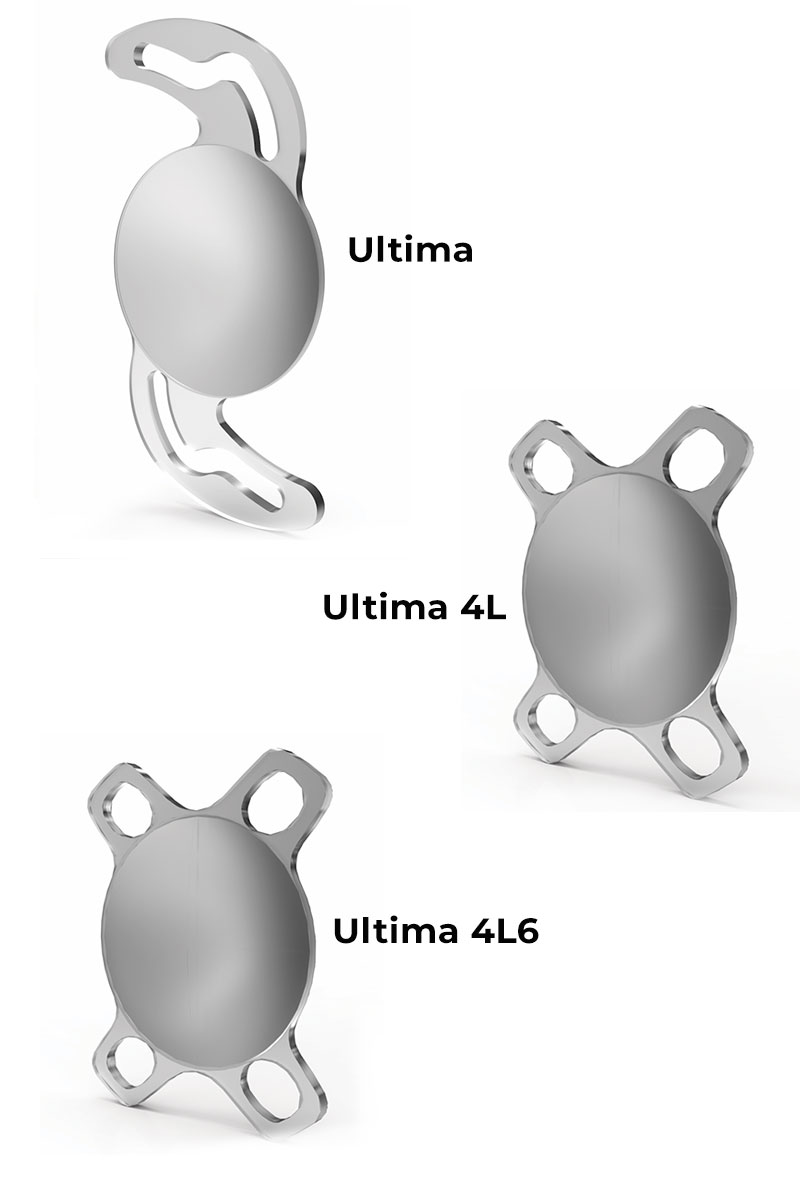 Ultima IOLs are advanced hydrophilic acrylic lenses with Biconvex optics. These are single piece foldable lenses and ensures smooth insertion and proper centration inside the eye. Ultima IOLs are manufactured from UV block incorporated material ensuring adequate UV protection. Ultima's optics are Yag Laser friendly.
Non-Ionic nature of material ensures resistance to deposits thus lowering the incidence of PCO (Posterior Capsular Opacification).
Steam sterilization goes away with the hazards of ETO residue.
Ultima IOLs have increased defense against PCO with 3600 Square Edge protection.
Aspheric optics in ULTIMA ensures a lens Minimum Spherical Aberration.
Provides better visual acuity and enhanced contrast.
Ranging from 6 mm to 6.5 mm
(0.25 Steps)
| | |
| --- | --- |
| Lens Style | ULTIMA |
| Optic Size | 6.0mm |
| Overall Length | 12.5mm |
| Material | Acrylic |
| Optic Type | Biconvex |
| A-Constant | 118.0 |
| | |
| --- | --- |
| Lens Style | ULTIMA 4L |
| Optic Size | 6.5mm |
| Overall Length | 10.50mm |
| Material | Acrylic |
| Optic Type | Biconvex |
| A-Constant | 118.2 |
| | |
| --- | --- |
| Lens Style | ULTIMA 4L6 |
| Optic Size | 6.0mm |
| Overall Length | 10.50mm |
| Material | Acrylic |
| Optic Type | Biconvex |
| A-Constant | 118.2 |