Aspheric Optic | Yellow Foldable | Micro Incision Lens Astigmatism Correcting IOL
Get the detailed specifications and table.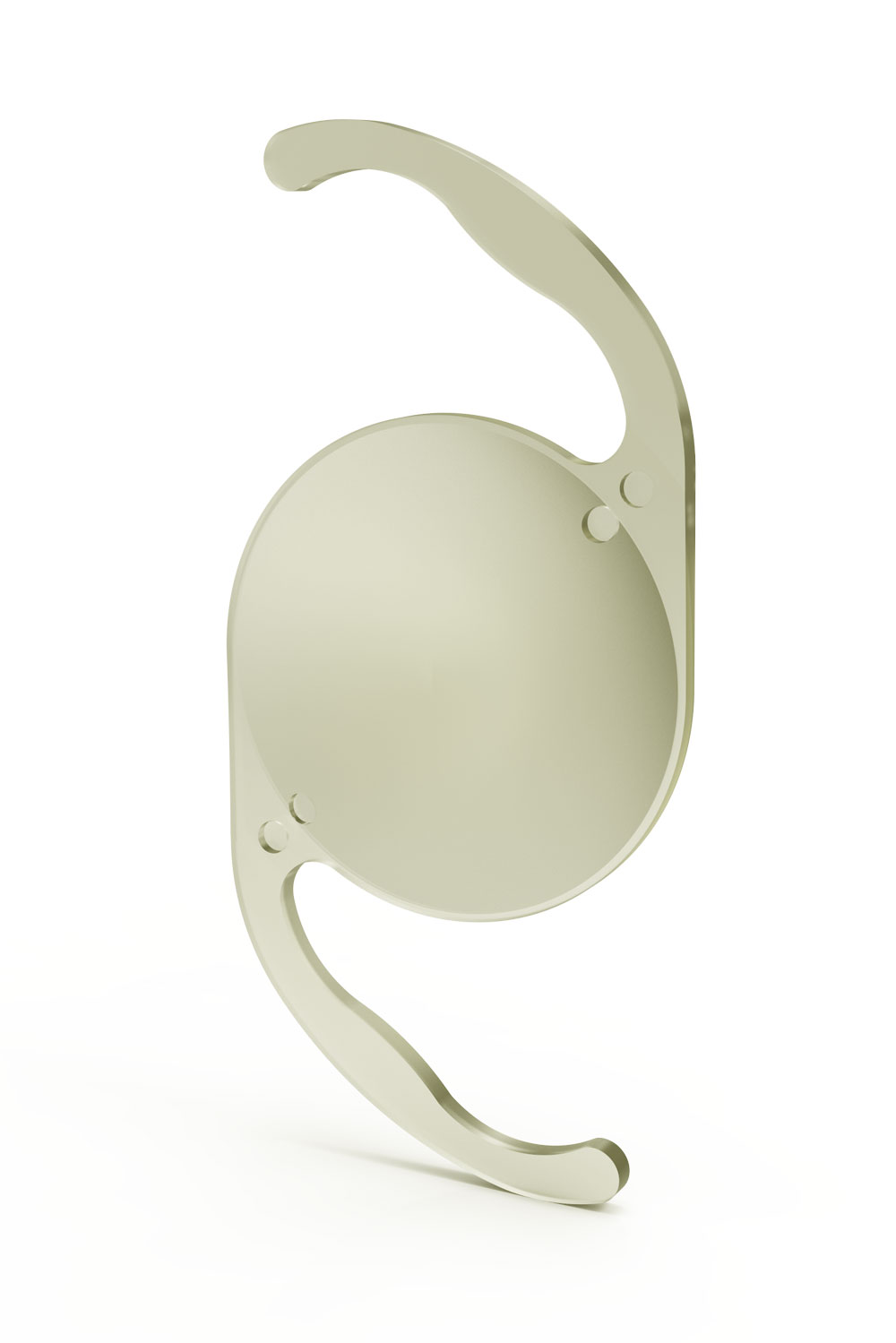 HYFLEX Toric is a high performance yellow hydrophobic IOL. The synchronized cast-molding method of manufacturing ensures consistent repeatability, optimum flexibility, and superior surface quality. HYFLEX Toric delivers excellent optical performance and fortifies power accuracy.
Aspheric Optic profile ensures clear vision.
Proprietary Hydrophobic Acrylic material with yellow tint mimics to the Adult Natural Lens.
Design Ensures perfect stability inside the capsular bag, lowering the incidence of PCO.
Manufactured by Synchronized cast molding procedure which ensures a predictable outcome.
Hydrophobic Acrylic
(Yellow Tinted)
Biconvex Toric Asperic Optic
.
+0.0D to +30.0 Diopter 0.5 D Steps (Spherical Equivalent Diopters)
Model
HT-1.3 to HT-6.0
Material
Hydrophobic Acrylic (Yellow Tinted)
Refractive Index
1.53
A Constant
118.52(SRK-T, US Biometry)*
119.0(SRK-T, Optical Biometry)*
Optic Diameter
6.00mm
Optic Length
12.85mm
Optic Type
Toric Aspheric Optic
Haptic Configuration
Modified C-L Haptic
Haptic Angulation
0º (Plano)
IOL Powers
+0.0D to +30.0D in 0.5D Steps (Spherical Equivalent Diopters)
Online Calculator
www.toric.caregroupindia.com