IPCL V2.0
Implantable Phakic Contact Lens
Implanted worldwide in more than 20 countries
Treat Your Patient with Confidence. Its Reversible Too.
The Implantable Phakic Contact Lens is like a soft contact lens, single-piece posterior chamber phakic IOL. It can be inserted through 2.8mm sub-incision and is made of Axially Oriented Hydrophilic Acrylic Copolymer material. The wide product range  +15 to -30D with Cylinder up to 10D and Add for presbyopia up to +4D includes phakic IOLs to correct Myopia, Hypermetropia, Astigmatism and Presbyopia. The IPCL is ideal for young patients who require refractive correction or patients who are not suitable for Lasik or Lasek and has the benefit of being reversible. New spring haptic pad design provides excellent WTW positioning, the central hole has been specially designed to avoid visual disturbances, smart toric design no requirement of axis marking, patented unique presbyopic trifocal optic.
IPCL V2 INNOVATIVE DESIGN
Haptic markings and notches aid orientation during lens positioning and loading of the lens in the cartridge.

Better stability because of 3 haptic pads design.

Specially engineered spring haptic pads for more accurate white to white sizing. Angled optic-haptics ensure optimal distance(vaulting) from the natural lens.

The IPCL V2 myopia models all have the proprietary central hole to optimise aqueous flow. The hole has been designed to minimise light scattering and disturbances.

Two holes at the edge of the optics guarantee an uninterrupted anterior chamber aqueous flow. The holes are in an upper position in order to avoid light reflexes or scattering.

The IPCLV2 lenses have specially created smooth edges to eliminate iris trauma.

The four optic haptic holes are designed to control IOP and equalising of pressures.
IPCL V2 PRESBYOPIC
Depending on the patient's condition and the accommodation capacity of the lens, an individual solution can be customised for any suitable patient.

The lens has a patented refractive-diffractive trifocal design, ensuring good vision at far, Intermediate and near.

The choice of different near-vision additions based on the accommodation capacity of the crystalline lens and patient age is possible.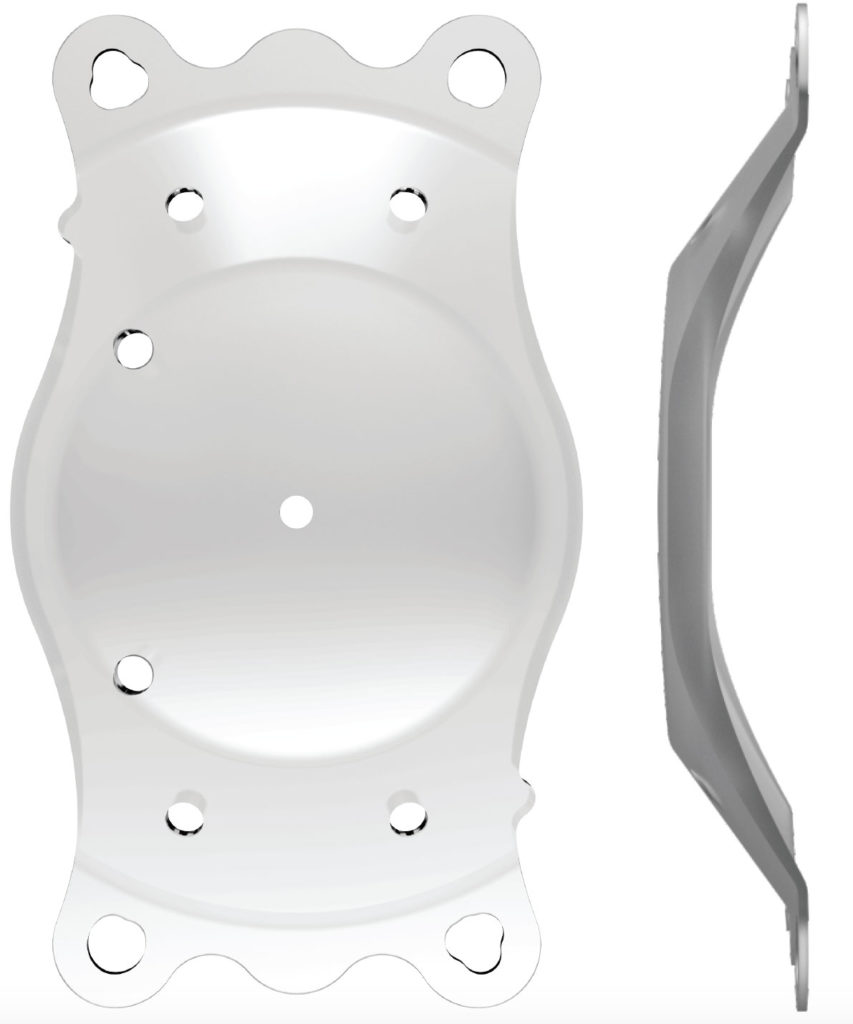 • Easy to implant
• User friendly delivery system
• Fast recovery
• Patient satisfaction
• Cost effective with quality service
• Least invasive procedure
• No dry eye
• Patient selection
• Accurate measurements
• Patient counseling
• Training of all surgical and clinical teams
• Training program provided by care group as value aded service

• Easy to implant
• Excellent quality of vision
• Fast recovery
• Preserves accommodation
• No corneal tissue removed
• Very stable overtime
• No regression
• Any customization is possible
• Retains corneal asphericity
• Enhanced depth of vision
• Uncompromised contrast sensitivity
• Zero induced spherical aberration and coma
• Ability to provide astigmatic and presbyopic correction
• Widest range of customized solution for all types of refractive errors
• Enhanced night vision