360º Square Edge | Blue Blocker Yellow
Get the detailed specifications and table.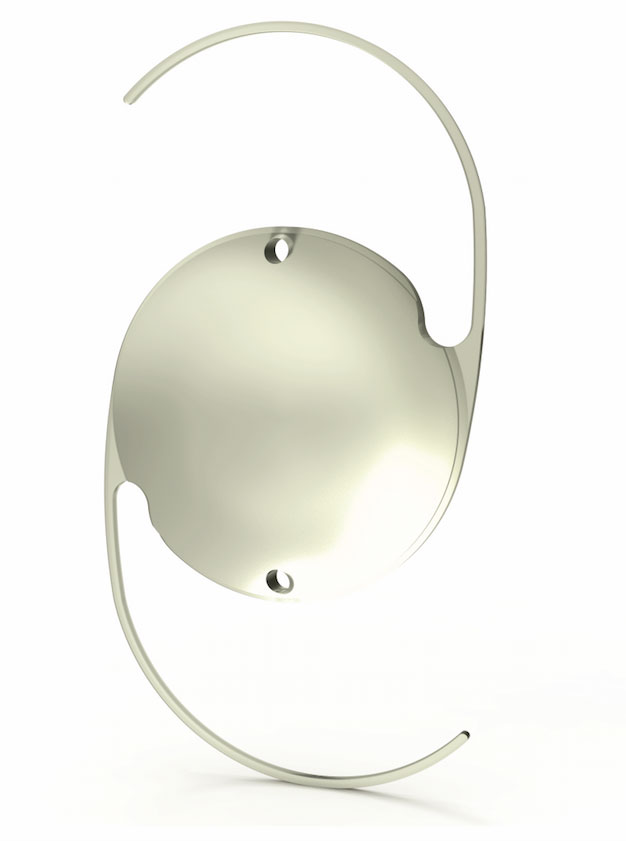 PMMA lathe cut lenses have an innovative design with edge to minimize the risk of PCO. The lenses are designed using State of the art Ray-Tracing technology for optimum optical through put. 100% inspection of all parameters of our lenses translates into world-class products. No Spaces - No Cell. It has close positioning of the posterior aspect of an IOL optic to the posterior capsule retards ingrowth of equatorial lens epithelial cells (LECs) across the visual axis.
The IOL barrier could create a second line of defense against in growth of cells, especially in cases where cortical cleanup, which normally the first line of defense, is not complete.
PMMA Gold IOLs help treat PCO. PCO is the main cause of decreased vision after cataract surgery.
Innovative design with a square edge lens in single piece PMMA and single piece Foldable. Now one does not have to depend on a 3 piece design to take advantage of a square edge.
Ranging from 5 mm to 6.5 mm
(0.25 Steps)
Ranging from 12 mm to
13.5mm (0.25 steps)